Delaware Cancer Consortium 2019
Annual Retreat
Tuesday, April
16, 2019
8:00 a.m. – 2:30 p.m.
Dover Downs
Welcome
Kathleen Connolly, Chair of the Delaware Cancer Consortium, welcomes attendees and sets the stage for a day of learning.
Opening Remarks
Kara Odom
Walker, MD
Delaware Health and Social Services
Special Comments
The Honorable Bethany Hall-Long
Lieutenant Governor, State of Delaware
E-Cigarettes: A New Threat
to Kids
Michelle Lee
Youth Advocacy Program Associate
Tobacco-Free Kids
Slide Deck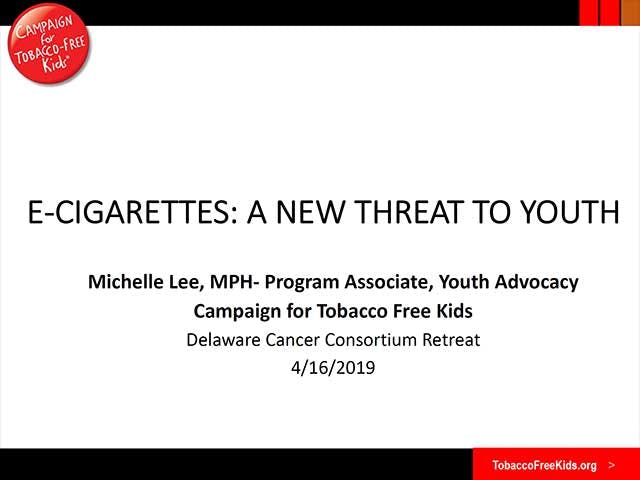 Download (9.9MB)
Lung Cancer Screening: Clinical Trials, Screening Recommendations, and
What's Next
Claudia I. Henschke,
PhD, MD
Radiologist and Professor of Radiology
Mount Sinai Health System
Slide Deck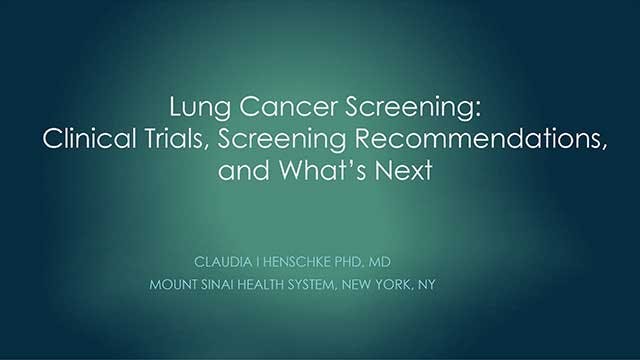 Download (4.2MB)
Call to Action
Karyl T. Rattay,
MD, MS
Director
Delaware Division of Public Health
Lung Cancer Screening Proclamation
The Honorable John
C. Carney
Governor
State of Delaware
Best Practices for Increasing Lung Cancer
Screening Rates
Jacob Sands, MD
Medical Oncology
Dana-Farber Cancer Institute
Slide Deck
Download (4.6MB)
Statewide Lung Cancer
Screening Program
Heather Bittner-Fagan, MD
Family Practitioner
Christiana Care Health System
Slide Deck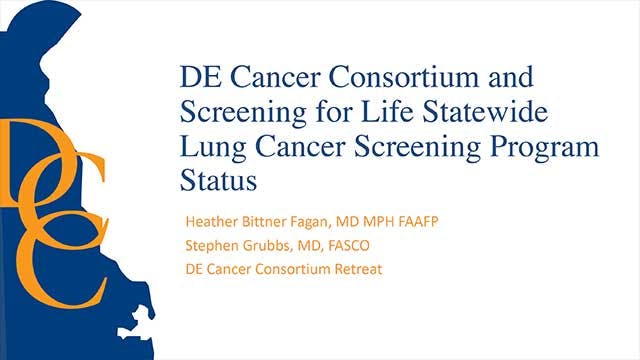 Download (1.4MB)
Stephen Grubbs, MD
Oncologist
American Society of Clinical Oncology
Lung Cancer Screening Panel Discussion — What's Happening In Delaware?
Nora Katurakes, RN,
MSN, OCN
Christiana Care Health System
James Spellman, MD
Beebe Healthcare
Ravi S.
Kasat, MD
Bayhealth
Closing Remarks
Kathleen Connolly
Chair
Delaware Cancer Consortium