Teacher toolkit
They can quit vaping. You can help.
What's in it for you?
A plan that can change young people's lives. Here, you'll find lots of ways to engage students, teachers, parents, and others in the fight against the vaping epidemic sweeping through our schools. Every day, the tools in this kit provide an opportunity for you to raise awareness about the dangers of e-cigarettes, prevent nicotine addiction and vaping-related lung injuries among our youth, and help those who already vape find the support and guidance they need to quit.
Tools
Text Messages for Parents
It's no secret that students who use e-cigarettes often hide their behaviors and their vape devices from parents. These text messages are crafted to quickly bring parents up to speed so that they're in the know about what to do and where to go for helpful information.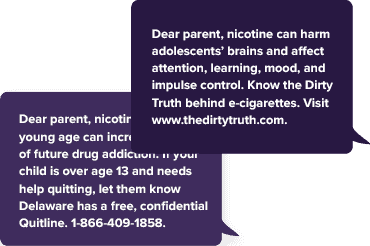 Tools
Morning Announcements
Many students still think vaping in school is cool. It isn't. It's dangerous. These announcements are designed to remind those who do vape about the risks to their health, and to encourage those who don't vape not to start.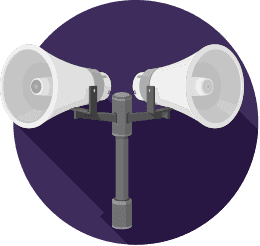 Tools
Vape Education and Outreach Materials
To take action, people need to know where to start. Download these posters and flyers to post and distribute around your school.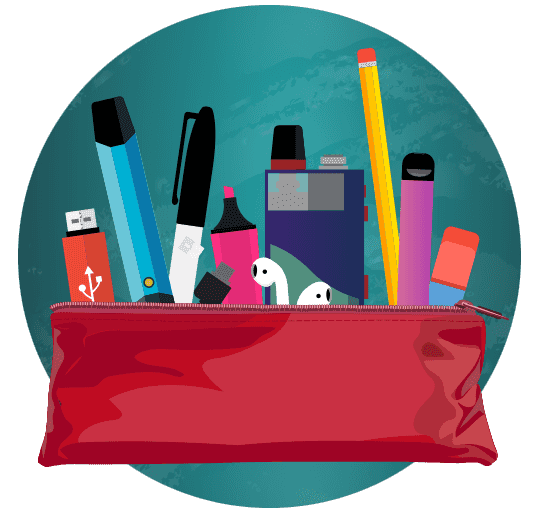 Educational Curriculums
Here, you can find downloadable lesson plans, activities, and anti-vaping programs from leading educational and health organizations. Most lessons are free, and one can be accessed at no cost by calling 302-744-1010.
FDA Real Cost Campaign

"The Real Cost" campaign website and social media channels are intended for one target audience: youth ages 12–17.

CDC.gov

The U.S. Centers for Disease Control and Prevention (CDC) is the leading authority on e-cigarettes and vape devices.

Model School Policies

Here, you will find a comprehensive model policy that your school and school district may adopt. The policy was prepared by the Public Health Law Center in order to promote an environment free of commercial tobacco in primary and secondary schools.

The American Lung Association also offers a school policy document regarding the establishment of a tobacco-free campus. You can download and adapt the document for use by your own school.

SAMHSA Guide on Reducing Vaping Among Youth and Young Adults

This guide targets school administrators, community leaders, educators, parents, and policymakers. It informs them about the rising rates of vaping among youth and discusses effective programs and policies to prevent vaping, challenges to reducing e-cigarette use and vaping, and program and policy implementation strategies that can be used to address those challenges.

Enforcement from DATE (Delaware Alcohol and Tobacco Enforcement)

Here are specific enforcement and violation recommendations your school can follow with regard to first-time and repeat offenders — whether student or staff member — who smoke or vape in or around your school.