Living with diabetes if you've
been diagnosed
Following your diabetes treatment plan takes round-the-clock commitment. Careful management of diabetes can reduce your risk of serious—even life-threatening—complications.
No matter what type of diabetes you have:
Make a commitment to managing it.
Learn all you can about diabetes. Establish a relationship with a diabetes educator, and ask your diabetes treatment team for help when you need it.
Choose healthy foods and maintain a
healthy weight.
Losing just 7 percent of your body weight if you're overweight can make a significant difference in your blood sugar control. A healthy diet is one with plenty of fruits, vegetables, whole grains and legumes, with a limited amount of saturated fat.
Make physical activity part of your daily routine.
Regular exercise can help prevent prediabetes and type 2 diabetes, or help those who already have diabetes to better control their blood sugar. Thirty minutes of moderate exercise—such as a brisk walk—is recommended. Exercise strengthens bones and the heart and reduces stress.
A combination of aerobic exercises, such as walking or dancing on most days, combined with resistance training, such as weightlifting or yoga twice a week, often helps control blood sugar more effectively than either type of exercise alone.
---
Make healthy living your daily destination. Our wellness map will show you where you can find fresh local produce at farmers' markets close to where you live. It also includes local fitness centers and parks.
View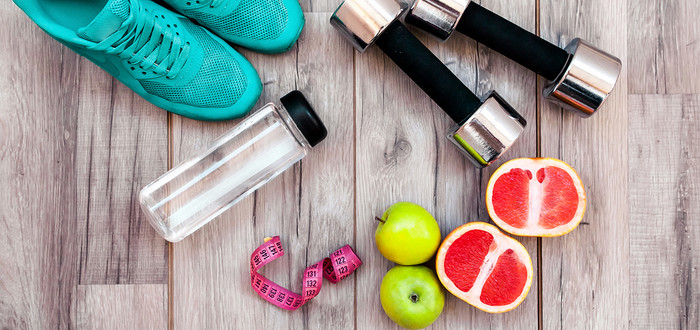 Time is often listed as the most significant barrier to being physically active. Between work, time with family and friends, having a social life, maintaining a house, and everything in between, finding time to be active can be extremely difficult. However, if you're resourceful, you can find nontraditional ways to incorporate more fitness into your daily routine, without a visit to the gym.
Read Full Post